CREATING TITANS OF INDUSTRY
We Add An Extra 7 Figures To Our Client's Revenue. Period. If your results aren't improved within the first 30 days, we pay you back. Every. Single. Cent.
Join Our

24+ Industry

Leading Brands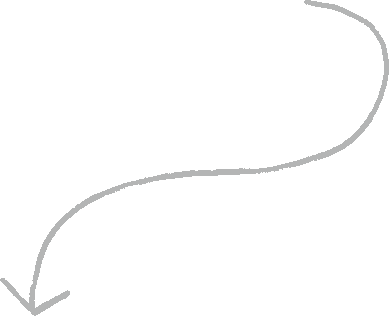 More

Successful

Case Studies
$4k to make $27k in one month
$8K to make $65K in one month
$10k to generate $100k in 6 months
€67k spent in Q4 to generate over €350k
$20K to generate $200K in 7 months
$50K in two years to generate 4300K
Spent $12K to generate over $200K in two years
Spent $20K to generate over $250K in two years
But Don't Take

Our Word

For It"
Kerry M - Founder of Red Rooster Golf
"Communication has been outstanding! For the first time, we're seeing results above a 4X ROAS and it feels like I've been alongside your team and methodology the entire time. I'm genuinely looking forward to scaling our ad budget next month!"
Mathias S - President at DFACKTO
"These guys know marketing. I've worked with 2 previous agencies and they just could not deliver. Within a month, they've already doubled my ROAS. I have nothing but nice things to say about these guys and I'm very happy to be working with this team!"
Andrea S - Wholesale Manager at Mimi Green Dog Collars
"We really enjoy working with CBM! We've seen our cold audience grow and we are now finally acquiring new customers at a profitable rate. They are very communicative, creative, always updating us on new trends, and happy to pivot whenever necessary."
Corey - Founder at Mad Hatter Industries
"Working with CBM has been great! These are the best results we've ever gotten and we're finally starting to expand into the US Market."
Kentaro S - Head of Operations at House of Knives
"The biggest improvement working with CBM is the RESULTS! I was achieving around a 5-6x ROAS on average with previous agencies and everyone promised a big game but always dropped the ball. It's only been 2 months and we're already doing above a 10x ROAS and it keeps improving! CBM is results driven and has the right level of incentive to keep pushing for the next level."
Jorge B - Founder & CEO at Graphene-X
"Well, wow. I woke up today and wanted to see your insights (thanks for providing more than what Facebook Business Manager tells me) and I find this well-detailed video already sitting there explaining everything. I've never seen results come in like this before! Very happy to see things moving in the right direction and I'm excited to see how you will keep escalating the work!"
Mary - Founder at Minimo Skin Essentials
"I just want to say y'all are doing an AWESOME job with our Facebook account! We have worked with several agencies & this is the first time I'm seeing an improved ROAS & reduced ad spend. I'm really impressed and looking forward to a long relationship with Carbon Box Media :)"
Book Your Discovery Call.

It's Free!
We will be doing a deep dive together to see if we're the right team for your business. If we don't provide you value on our call, Jordan will personally buy you a gift card to your favorite restaurant.
You pay us only if we get you better results than what you're currently doing

24/7 communication, reporting, and weekly calls

Get measurable and actionable results

You get to focus on running the business

Achieve goals in less time

You're hiring a team of experts rather than an internal "jack of all trades" (average at everything, but master of nothing)

Scale without hiring a full-time employee

Gain new perspectives (we're in the trenches daily working with 24+ different Ecom Brads)

Access to the latest marketing tools

Cut down unnecessary marketing costs

Build a digital presence while being conversion focused

Constant competitor evaluation and insight into their strategy

Break through a plateau of growth

Achieve a higher month-over-month growth rate

Never ever have to work with a poor agency again that brings nothing to the table
Results Improved Or Your Money Back

Guaranteed
We Add An Extra 7 Figures To Our Client's Revenue. Period. If your results aren't improved within the first 30 days, we pay you back. Every. Single. Cent.
© Copyright 2023 Carbon Box Media.  All rights reserved.  Reproduction or duplication of this website or its contents is strictly prohibited.